Open the app management pages in Confluence and Jira Cloud
As an administrator in your Confluence Cloud or Jira Cloud instance, you can manage the existing apps and their licenses, and add new apps via your instance's settings.
Manage your Jira Cloud apps
In Jira Cloud, as an administrator: Click on Settings (the gear icon in the lower left), then on Apps.
You'll be taken directly to the Find new apps page where you can search for an app, and sort/filter the search results.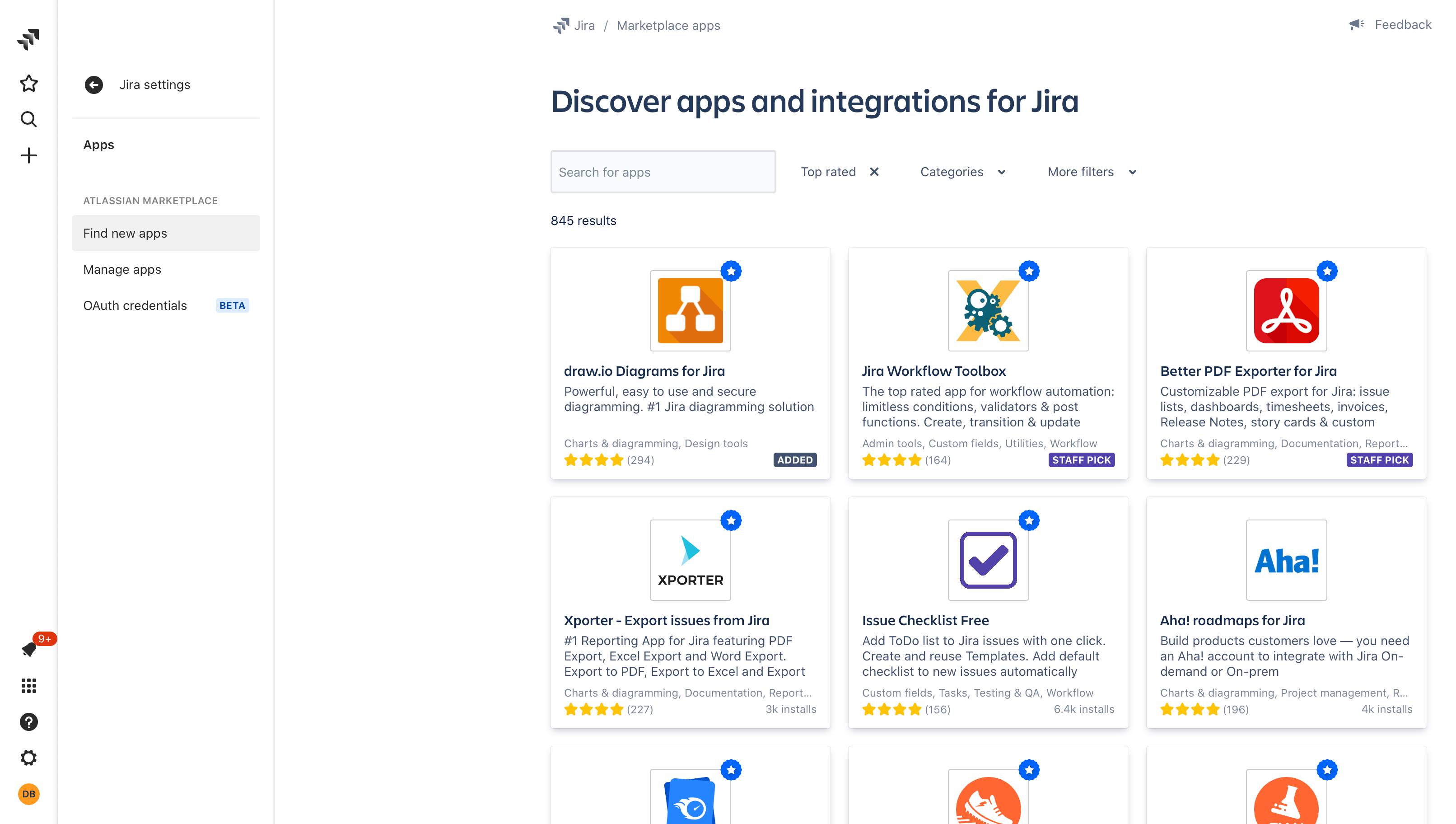 Click on Manage apps to work with the apps you have already installed in your instance.

Alternatively, you can jump directly to these pages. Replace xyz with the subdomain of your Jira instance:
Manage your Confluence Cloud apps
It works similarly in Confluence Cloud. As an administrator: Click on Settings, and find the Atlassian Marketplace section in the left navigation panel. Either select Find new apps or Manage apps.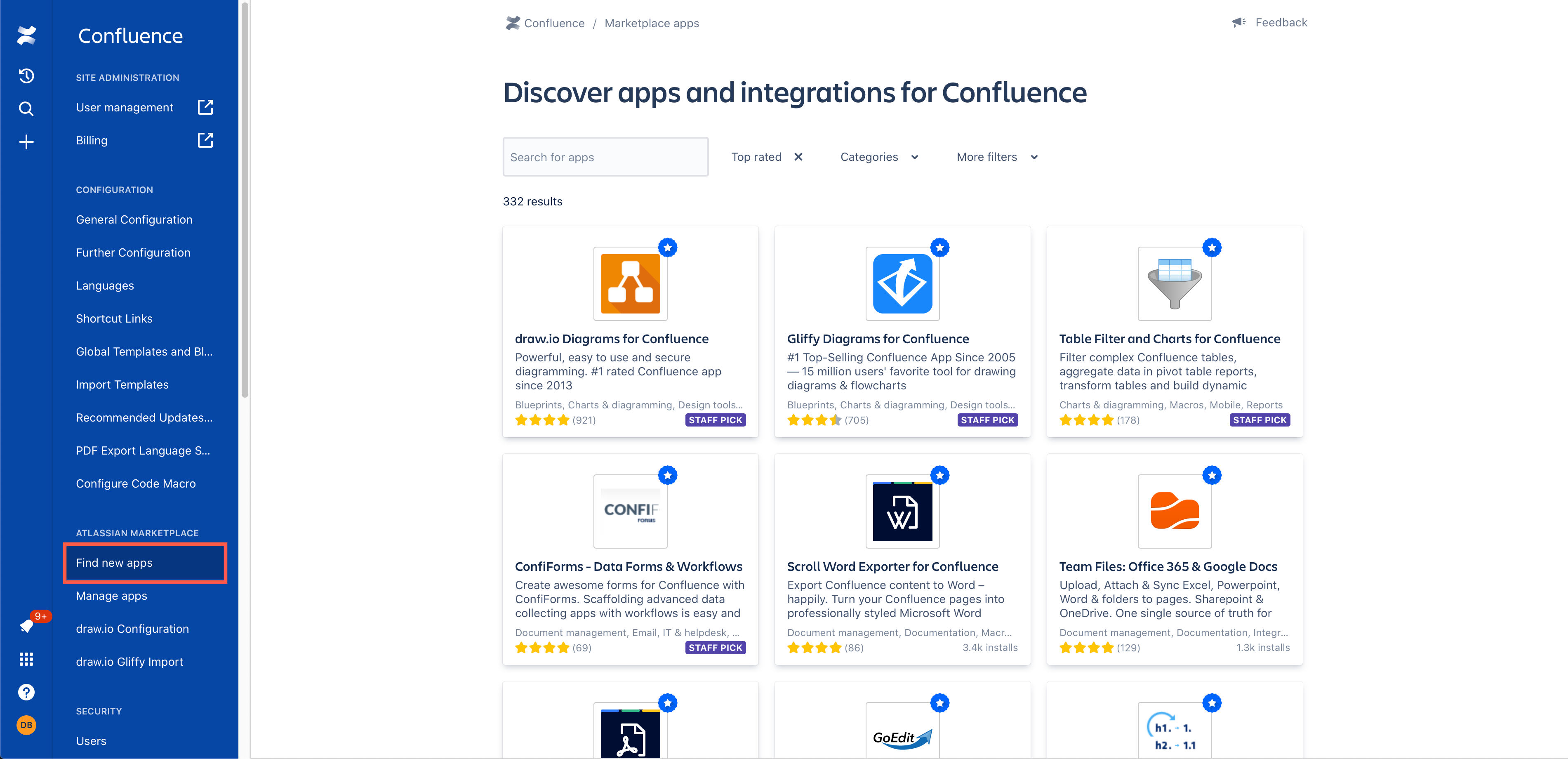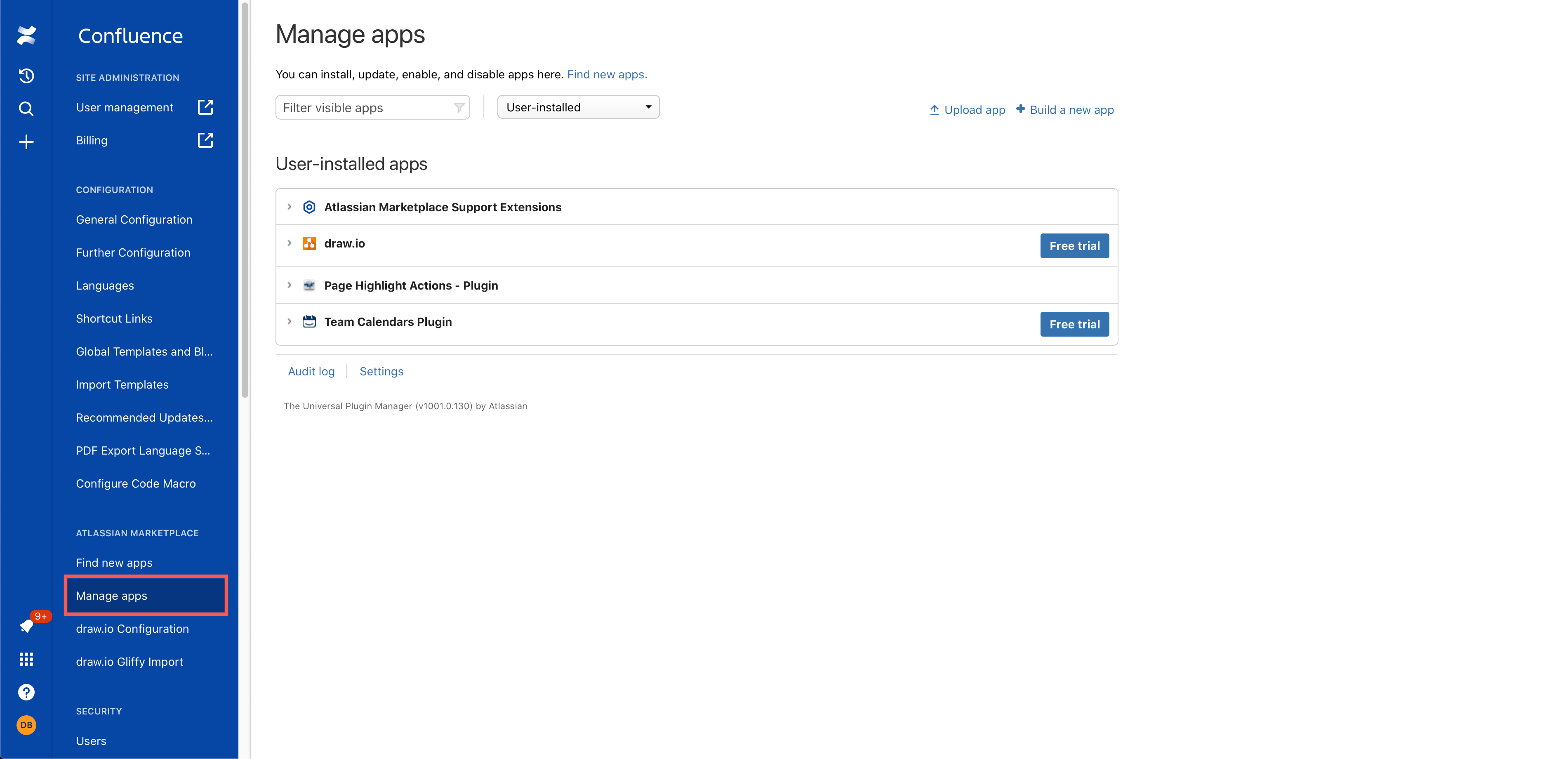 You can jump directly to these pages in your Confluence Cloud instance. Replace xyz with the subdomain of your Confluence instance: