Close the footer at app.diagrams.net
The advertising footer displayed at the bottom of the free app.diagrams.net editor online does not contain any tracking code. It will usually direct you to the desktop build of draw.io, which is available to download for Windows, macOS and Linux and can be used offline.
Click on the small x in the top right of the draw.io footer to close it.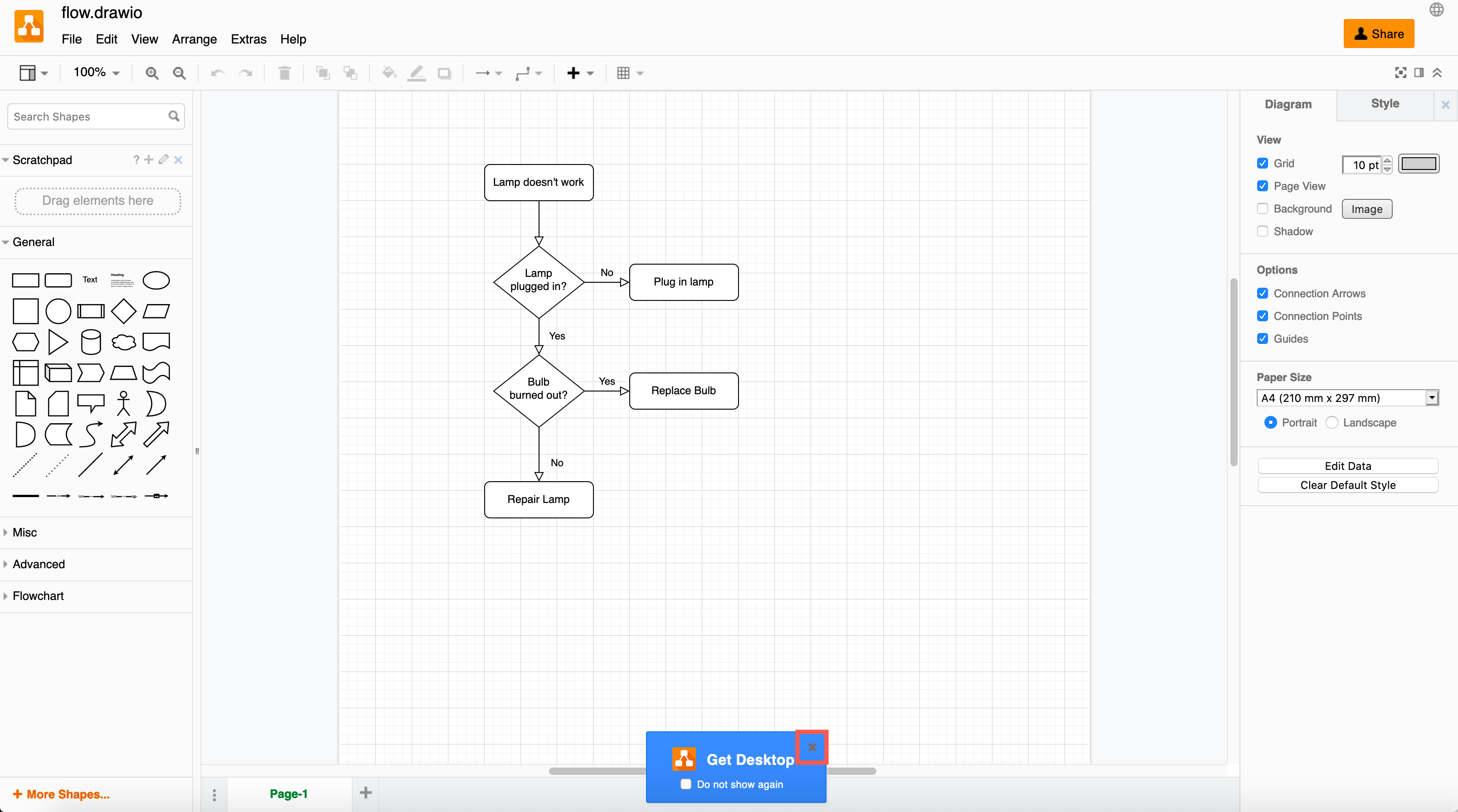 You may need to do this each time you visit app.diagrams.net, especially if you do not allow the editor to save cookies in your browser.