Show or hide the format panel
There are three ways to show/hide the format panel that is to the right of the drawing canvas.
Via the toolbar: Click on the Format panel icon on the right to toggle the panel, or on the View icon in the left of the toolbar and enable/disable the Format Panel option in the list.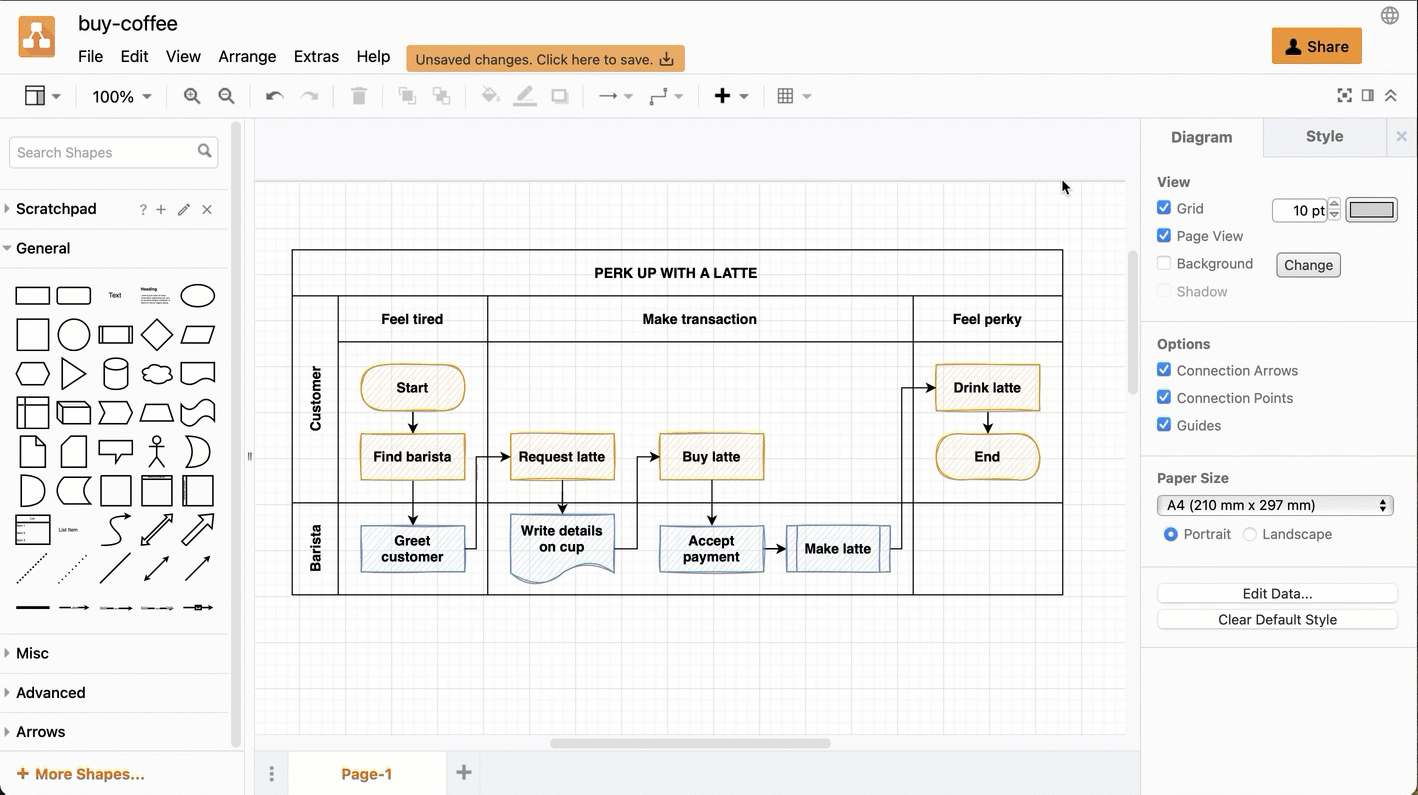 Via the menu: Select View > Format Panel from the menu.
With a keyboard shortcut: Press Ctrl+Shift+P on Windows, or Cmd+Shift+P on macOS.
You can also minimise or move the format panel in the Sketch editor theme.