Print a diagram
Select File > Print from the menu in draw.io to open the print options. Alternatively, press Ctrl+P on Windows or Cmd+P on macOS.
Select your print options, then click Print.
Choose your printer and follow its instructions to print your diagram.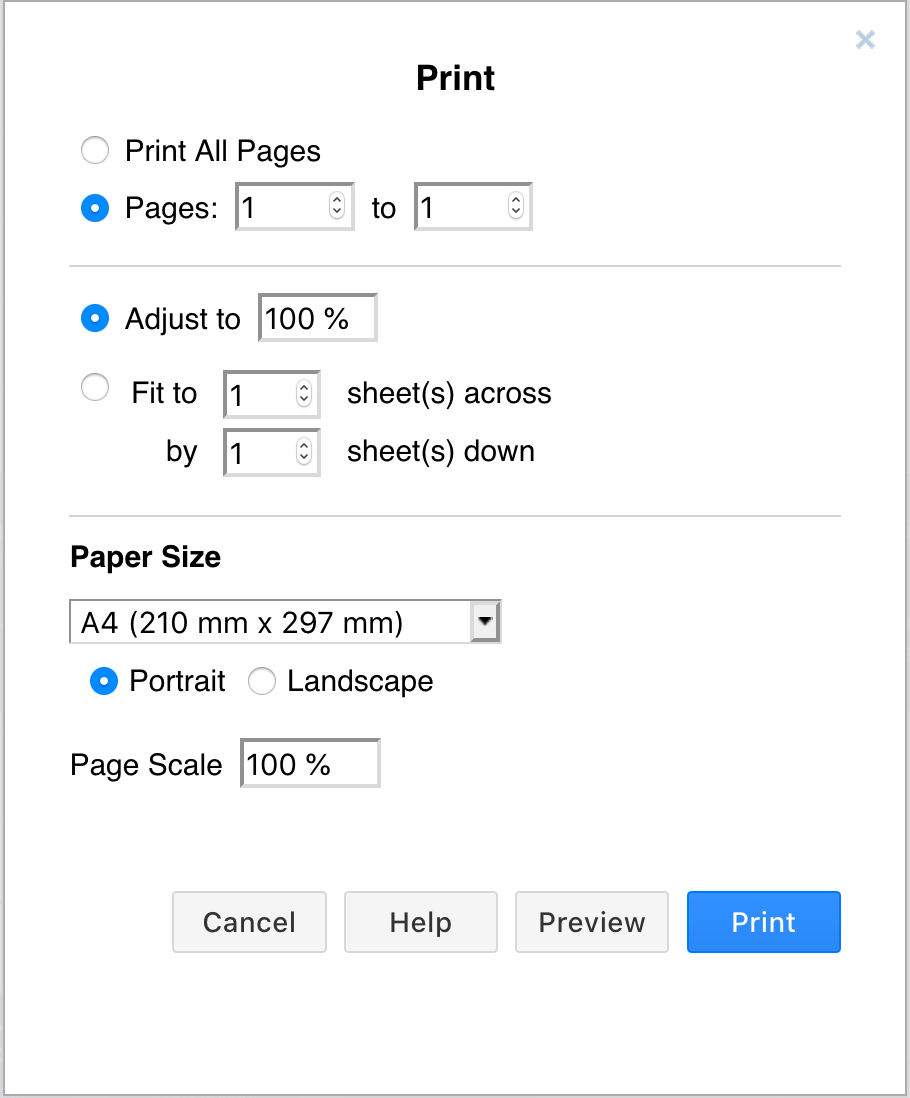 Pages
This option is not shown if your diagram has only one page.
If your diagram has multiple pages, select Print all pages.
Alternatively, type the page range you want to print in Pages. Each diagram page will be printed on a separate page.
Zoom
By default, your diagram will be printed at 100% - to fit to your page. Change the Adjust to field to another percentage if you want to make your diagram smaller, or larger and printed across multiple pages.
Or, select Fit to and enter the number of sheets (pages) you want your diagram to be printed across and down.
Paper
If you want a different Paper Size, select one from the drop-down list.
If your diagram is wider than it is high, you may find it prints better on Landscape instead of Portrait. Make sure you also change your printer settings to match.
If you have set a different page scale in your system's printer settings, change the Page Scale here to match.
Tip: You can also print your diagram to a PDF file instead of exporting it.
If you want to only print part of a diagram, you'll need to select and copy that part onto a new diagram page, and print just that page.