Change the fill pattern when using the Sketch style
Select the shape or connector.
In the Style tab of the format panel on the right, make sure the Sketch checkbox is enabled.
Next to Fill, select a new fill pattern.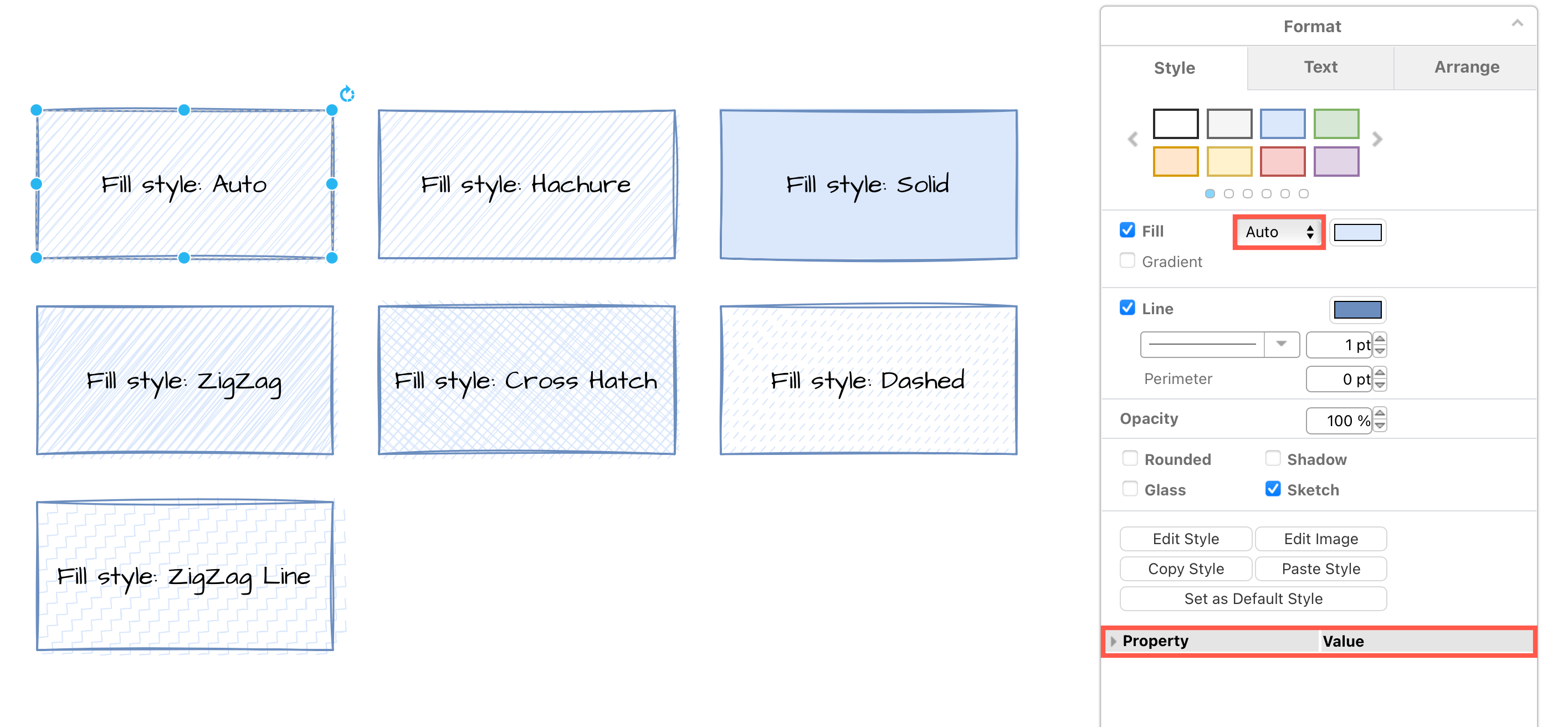 Tip: Use the shape properties at the bottom of the format panel to change the angle, fill line widths, zigzag size and dash properties.