diagrams.net supports Google shared drives (Team Drives)
You can store and collaborate on diagrams using your company's shared drives in G Suite, previously known as Google Team Drives, in the same way as you can use your personal Google Drive with draw.io.
Use Google shared drives with draw.io
Go to app.diagrams.net. Select Google Drive as the location to which you want to save your diagrams to. If you don't see Google Drive as an option, click on the Change storage link.

Follow the prompts to authorise diagrams.net (draw.io) to access your Google Drive and grant permission to the app to store and read files.

Click on Authorize and log in with your company Google account.

Click Allow to grant permission to the app to appear in your Google Drive menu.

Click Allow to grant permission to the app to let it save and open diagrams in your Google Drive.

The final screen lets you review the permissions you have granted above. Scroll down if necessary, and click Allow to confirm.

Once you have finished granting access to your Google Drive, click on Create New Diagram to start diagramming immediately, using your Google shared drive as the storage location.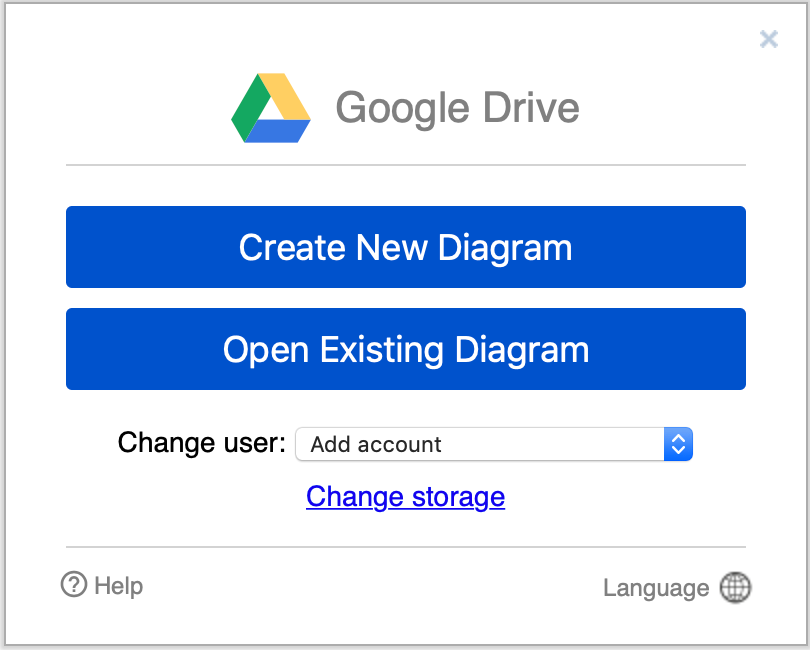 Alternatively, click on Open Existing Diagram and navigate to where the diagram is stored, select the diagram, then click on Select to open it in our online editor.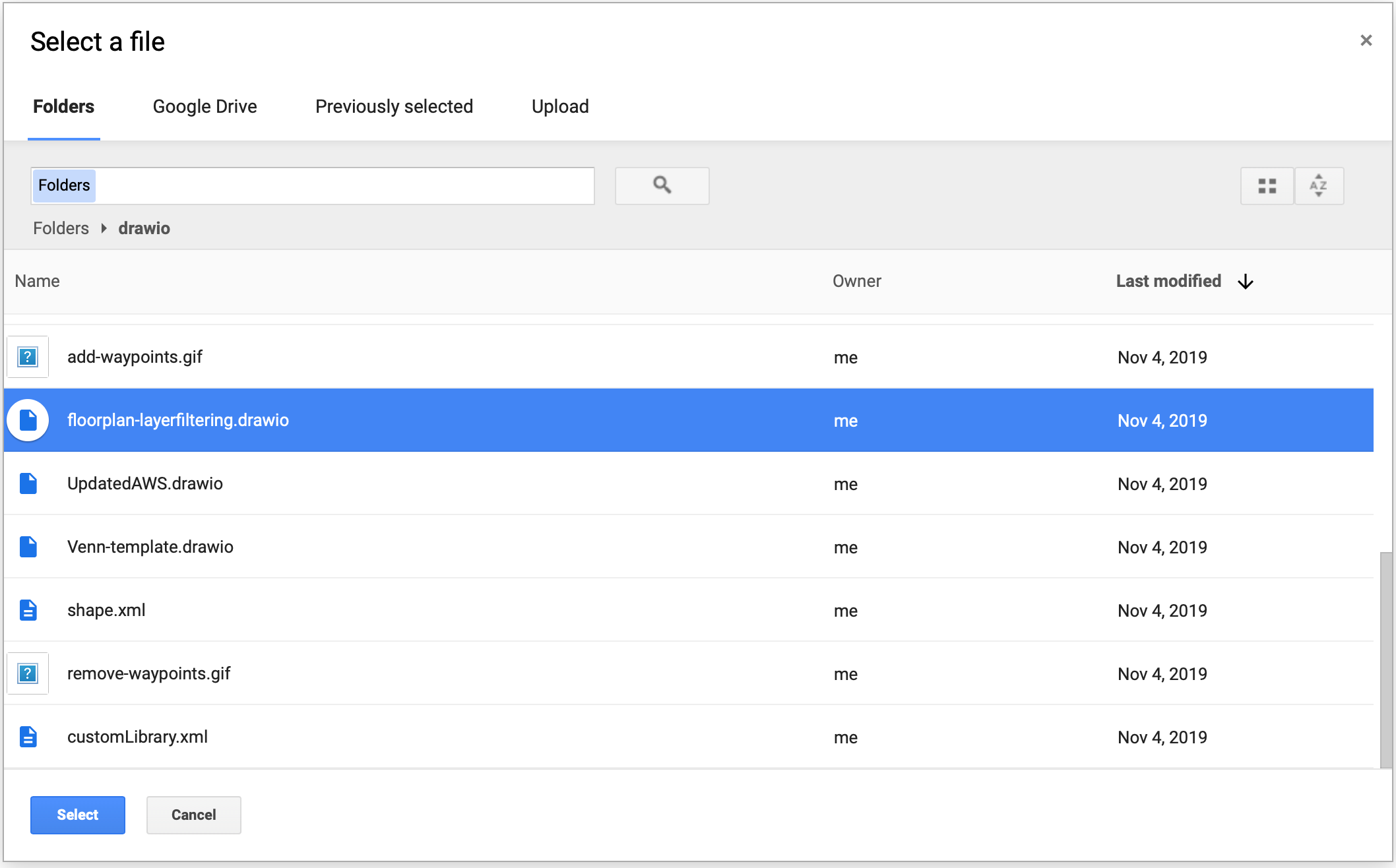 Tip: When editing a shared diagram file from Google Drive with your team, you can see each others' mouse cursors, selections and edits in real-time.