Change the background colour in draw.io
You can set a coloured background instead of using the default transparent background, which will be included when you print or export your diagram.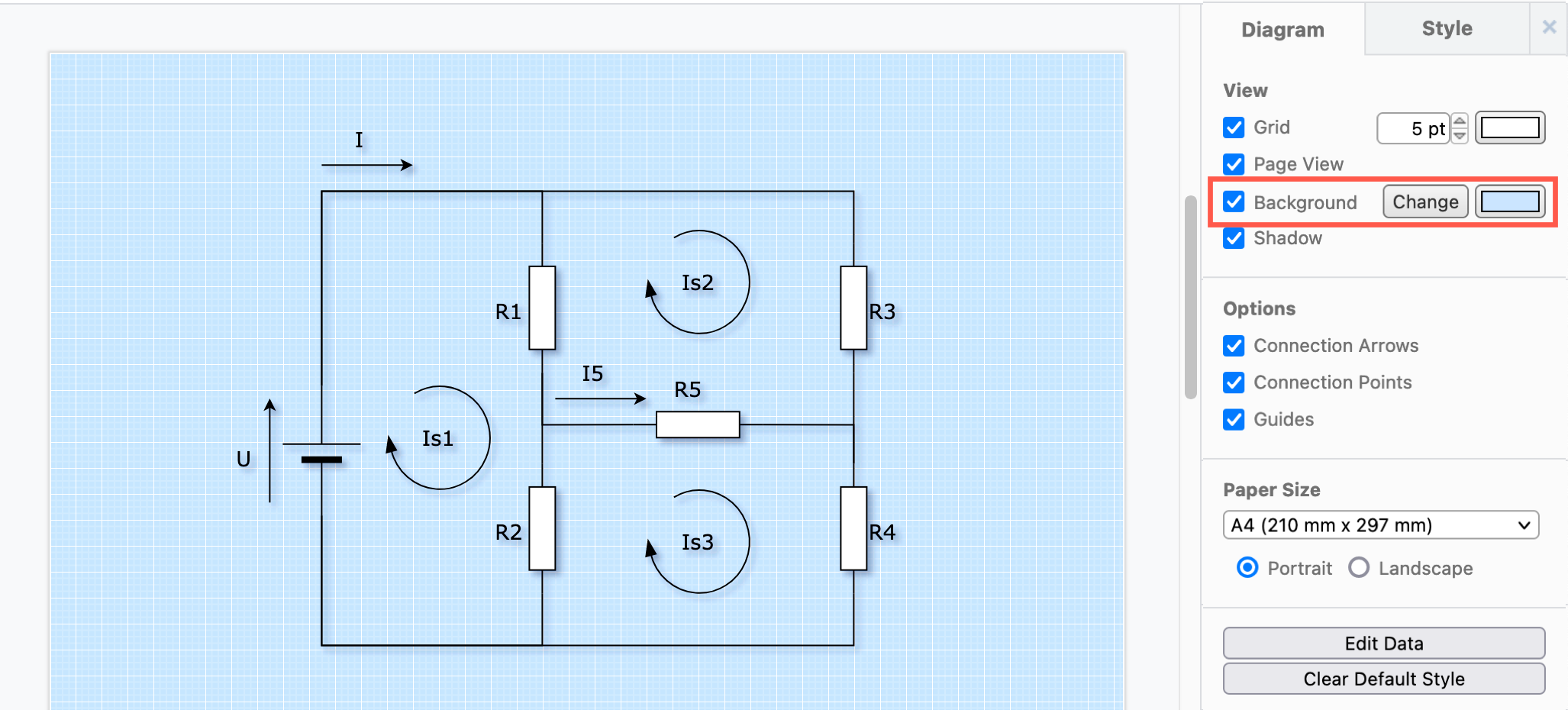 Set a background colour in the format panel
Ensure nothing is selected in your diagram to see the Diagram tab in the format panel.
Click on the Background checkbox.
Click on the colour button, then select a different solid colour from the palette or enter a colour's hex code (without a #), and click Apply to set a solid background colour.

When you export your diagram or print it, this will also include the diagram's background colour.
Each page in a multi-page diagram can use a different background colour.
Set a background colour in the menu
Select File > Page Setup.
Click on the colour square next to Background to see a colour palette. The default background colour is transparent.

Select a new colour from the palette, click Apply, then click Apply again to save your new page setup.
Related